INTERVIEW: Taylen
by Cyrus Rhodes
http://www.reverbnation.com/taylen
_______________________________________________________
Taylen might only be 16 years old, but she has an amazing amount of talent. The Katy Perry's of the world better watch out because Taylen seems to have her sights set on the pop domination that Perry and others currently possess. I hope they are looking in their rear view mirrors because they might find Taylen is watching them from in front sometime in the near future.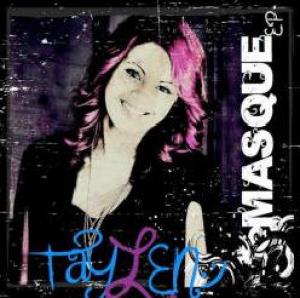 _______________________________________________________
IMD What do you want fans to take from your music?
T I want my fans to be able to connect with what I'm singing about. To be able to lose themselves in the song, and to just feel it.
IMD Who are some of your top musical influences?
T Lately my musical influences are Katy Perry, Cher Lloyd and Taylor swift. Each one write differently and have different sounds, but I like to hear how they write and structure songs. The 3 of them inspire me to write and to be daring with my music.
IMD What was the best concert you guys have ever been to?
T I have been to 3 headlining tours. Well 2 were by the same person and I have seen my favorite band play twice. I've seen Justin Bieber twice, Ke$ha once and R5 twice. I think the best was R5 because they were more interactive.
IMD Tell us about your latest release
T My latest release was my video clip for my song Bonnie & Clyde which is on my EP 'Masque'. It was a lot of fun to film. And was probably the most challenging experience so far, because it was so different to anything I had done before. But its about a boy who is moving away and his girlfriend kidnaps him so that they can be together forever.
IMD What are the best and worst things about being an Independent Artist in your area or locale?
______________________________________________________
"I want my fans to be able to connect with what I'm singing about. To be able to lose themselves in the song, and to just feel it."
- Taylen -
_______________________________________________________
T I currently live in Australia and the best things about having my career here, is that because the industry here likes music with a bit more rock I feel I'm kind of unique because I'm pop/dance. The only downside is that my career has been getting buzz from the US, but its hard to always keep things going over there because of the distance.
IMD Do you remember the first song you ever wrote?
T The first song I ever wrote was when I was 12 or 13. It has no music but I had lyrics and a melody. I wrote it just after my granddad has passed away. And the first song I wrote that did have music was when I was 15 and it was about a boy that I liked at the time.
IMD Is there a track that stands out on your latest release that stands out as being your personal favorite?
T My personal favorite song on 'Masque' is definitely 'Drive' because I cant help but start dancing and singing along. Also because it was the first song that my brother got involved in writing makes it special to me.
IMD What's the best thing about performing live?
T Performing live is such a rush. I love being on stage and having fun. I haven't done a whole lot of shows yet, but when I do I love looking into the audience and seeing people smiling and clapping. The whole experience is awesome. I don't think there is anything I don't like about performing.. except for maybe the pre show butterflies.
IMD Any touring scheduled to support?
T I am currently working on setting up a tour. I don't have any set dates yet. But hopefully by the middle of this year I would have dates set for me to tour.
IMD What's next for you as an artist?
T Next for me, I'm writing songs and I'm growing as an artist. So my new songs are going to have more elements and deeper lyrics. So hopefully I will have a full length album coming out.
_______________________________________________________
interview conducted by Cyrus Rhodes. Property of Indie Music Media LLC.
Copyright © 2013