INTERVIEW: Lyda
by Cyrus Rhodes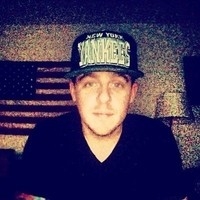 "Seven Four" single; https://itunes.apple.com/us/album/seven-four/id660238849?i=660238861
"You Should Know" single: https://itunes.apple.com/us/album/you-should-know/id682159871?i=682159883
_______________________________________________________
Lyda has achieved good support so far from marketing media and radio and he appears to be a critical darling down in LA. I am left bemused how he is not yet household name. It's not a case of all the elements being present but the final product being missing as the songs, the musicianship, the production, and the performance all knit together beautifully. Maybe I'm lucky enough to be in on the ground floor? Maybe things are just about to kick on for Lyda? Whatever the case may be make sure you get hold of this EP entitled "The North Shore" as soon as you can. Lyda is in the class all by himself.
_______________________________________________________
IMD
In lieu of your latest release what do you want fans to take from your music?
L I wanted to give the listeners a journey through the EP. I would like them to listen to the project as a whole and take away a positive energy.
IMD How did this latest release "North Shore EP" come together?
L I sat down with the intentions of writing about 5 new songs that accurately portray where I am as both an artist and a human being. Over the course of 6 or 7 months I was able to accomplish that. It's sort of funny how certain things change from the point where you begin writing an EP to where it's finished and released. I think that's what keeps artists constantly evolving.
IMD Who are some of your top musical influences?
L Just off the top, hip hop influences are Drake, Jcole, Jayz, Kirko Bangz, Pac. But I also listen to a lot of alternative rock which I think translates into my music a little. I grew up listening to bands like Taking Back Sunday and Brand New… so they def need to be credited.
IMD What's the best concert you have ever been to, performed at?
L The best concert I have performed was at the Belasco Theater in Los Angeles. I was opening up for Kirko Bangz. I had a really early slot, there were maybe about 50 people in there at the time. It was funny though because by the time Kirko was on there were over 1,000 people. I def didn't get the best luck with my slot… but the venue was dope and it was cool opening for Kirko.
IMD Tell us about what it was like crossing over from New York musical style to LA Based?
______________________________________________________
"
I
think it's a lot easier to go out and mingle with the industry in LA then in NY."
- Lyda -
______________________________________________________
L It was pretty simple actually. The action is over here for the most part in the recording industry. I think it's a lot easier to go out and mingle with the industry in LA then in NY. As far as my style is concerned, I wouldn't say there is anything about it that is "New York Style". I grew up in New York so I may talk a certain way or use certain words but I like to consider my style pretty universal and able to appeal to a large audience. Obviously living out here in LA there is a particular style that we hear more of and I think that listening to more west coast hip hop has maybe influenced certain projects I've done
IMD How have you changed and evolved as an artist over the last few years?
L This quickly went from being a hobby to a 24/7 grind and struggle. I think that has kind of put the pressure on me to get better faster. I'm always trying to evolve as an artist in every way. I try to get better at mixing, writing, recording, delivery, physical appearance. I have noticed that the ability to put songs together more professionally is growing every record.
IMD What's it best and worst things about being an artist from your locale?
L Most artists are able to rely on their city or town for some kind of support. I havnt noticed a whole lot of support from where I grew up and got started. Over the last 2 years Ive noticed a lot more support from different areas of the US and out of the US then Long Island. The best thing is that Long Island is not overly saturated with rappers trying to sell music to my same demographic. YET.
IMD What's the best thing about performing live?
L The feeling of performing live to me is unexplainable…it's the best rush. Part of that is being prepared though and that is probably the best part. 3 minutes before your set starts and you feel prepared.
IMD Amy touring scheduled to support your latest effort?
L No touring scheduled at this time. I would def like to put an effort together in the near future though.
IMD What's next for Lyda?
L I just began work on my next project which will be a full release, full length album. My first music video will be debuting in the next few weeks as well. Its called "Call of the Wild" and will be on youtube.
Follow Lyda on instagram and twitter @LYDAhiphop
_______________________________________________________
interview conducted by Cyrus Rhodes. Property of Indie Music Media LLC.
Copyright © 2013